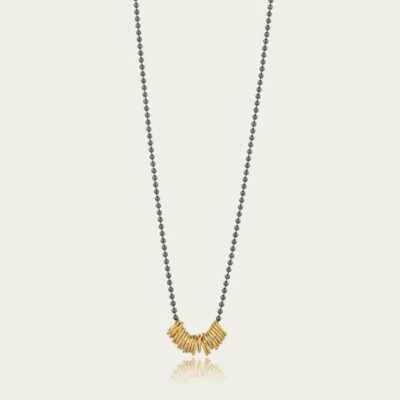 Scribble & Stone Infinity Rings Pendant
€89.00
The Infinity Rings pendant features delicate 20 3mm rings in luxurious 14kt Gold-Fill on a sterling silver ball chain with 2″ extension chain to adjust to a longer length. The chain is a 1.2mm ball chain 18″ in length and the silver has been oxidised to give it a blackened look.
1 in stock
Description
Materials: 14kt Gold-Fill, Sterling Silver.
Measurements: 18 inches in length.