SALE                  SALE               SALE
After a busy first year at the new location on the Mail Road I have closed the doors of the Coach House for a winter break. This coming weekend sees the first of the Trade Fairs as I travel to Showcase at the RDS, the premier show in Ireland for the best of Craft Makers & Creators. It's always exciting to see what new creations are unveiled by the talented makers who exhibit at the show. I am always on the look out for that something different, quality & provenance are imperative too but it's got the be different.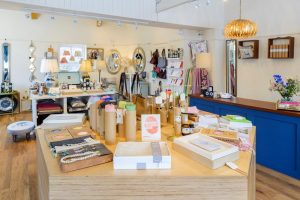 From there it's down the road to Mullingar, not only is Mullingar famous at the home of Joe Dolan & Niall Horan,  it's also home to Mindy Browne's Interiors & it's showtime. I am excited to see what new pieces are on show here, it is my go to for mirrors, lamps & furniture & my customers just love their pieces so hopefully I will choose well. Next stop is the UK to buy Christmas, talk about too early to mention the word! Yes it's true I have to buy Christmas, buy different, beautiful & irresistible pieces, no pressure there! My final round up will be Spring Fair where I will loose the run of myself & my bank account as I load up the trucks, literally!

 In order to make room for the new arrivals I am having a warehouse clearance with some fantastic bargains to be had. This Voyage Maison Northlew Pheasant has been reduced from 64 to 40 euro, who wouldn't love this colourful cushion their suite, chair or bed, go on & brighten your home with this chap!
.
Slán tamall,
Gráinne & Cara