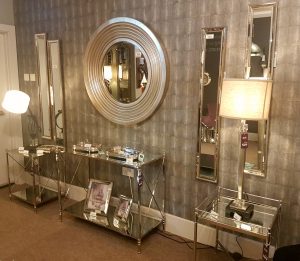 And so the autumn has arrived & the trade fair time has come around again. I love that time when I have to hit the road to travel & see what my suppliers have on offer for the winter & Mindy Browne's did not disappoint. I have always found that their pieces tend to follow a classical & warm style, the mirrors, lamps & furniture generally then to have more tones of gold & champagne so you can imagine my surprise to find silver & chrome pieces greeting me in the showroom. Sleek, stylish & sophisticated pieces graced the showroom with side tables, coffee tables, console tables & lamp tables added to the collection.
New Lighting
The new lighting on offer this season is quite special too with some new porcelain pieces, the black Sharon lamp caught my eye immediately & priced at 139.95 it's very well priced for such a big piece with a nod towards an Oriental style. Another lamp on offer in the porcelain section was a really neat faux marble lamp, at 99.95 it's the perfect piece for a small area giving lots of light via a cream shade.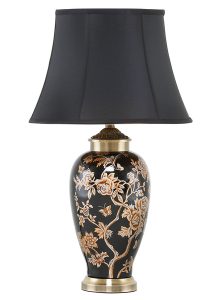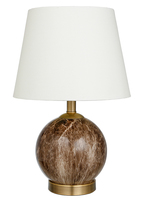 Perfect Gifts for Christmas
Of course I was keeping an eye out for the upcoming Christmas season & for the perfect gift, lots of lovely pieces were on show & my favorite was a beautiful gold single & double candle holder, boxed perfectly for wrapping it will be the perfect gift.
Christmas Gifts are on their way
The first delivery arrived yesterday, pieces are in store already with the first of the Christmas pieces to arrive later this week, expect more on that glitter fueled delivery next week.
Sale Items
We still have a few items left in our sale, the last of our floor cushions will be a welcome addition to any home this autumn.
Brace yourselves for all things Christmas from next week, you have been warned!
Slán tamall,
Gráinne